Contact us
Hotel Garni Fischerfleck GmbH
Fischerfleck 7
D-85737 Ismaning
Tel.: 089/96228955
E-Mail: info@hotelgarni-fischerfleck.de
Our reception times:

Monday – Friday: 08:00 to 17:00
If you would like to check in or out at a different time, please contact us.
If you want to cancel, please contact us directly by mail or phone.
How to reach us
The Hotel Garni Fischerfleck is located in the quiet industrial area Am Lenzenfleck in Ismaning, about 3 km north of the centre of Ismaning. In this industrial area there are several companies which are important for the location. Ismaning is a fast-growing community with 17,500 inhabitants in the north of Munich, located in the middle between the state capital and the airport. The traffic situation of the municipality of Ismaning is very favourable with regard to rail and road traffic. Due to the tunnelling of the S-Bahn, the quality of life in the town is not adversely affected. The many green spaces and the location of the municipality on the right bank of the Isar River contribute significantly to the recreational value of the location.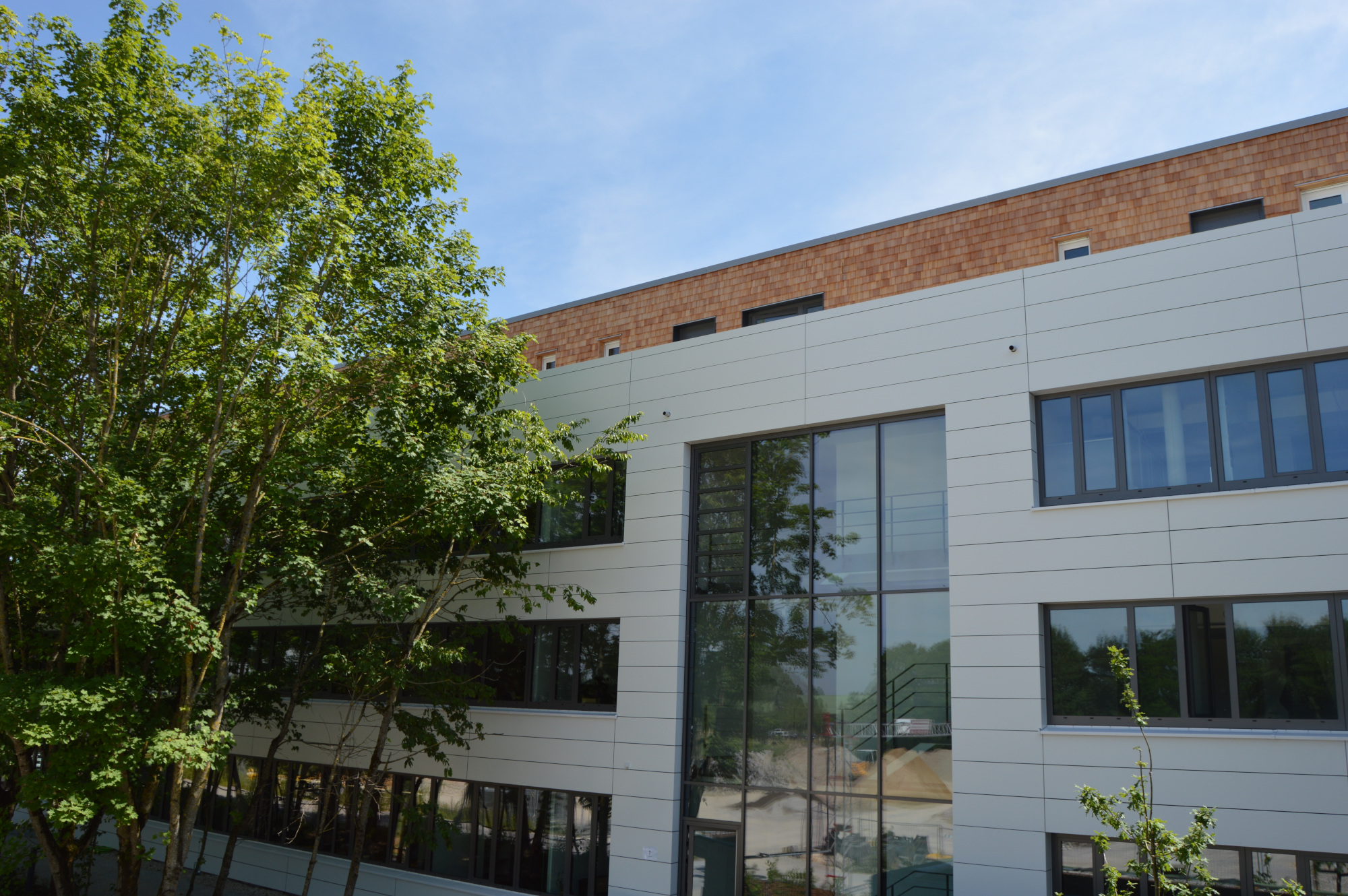 How to reach us
By car:
The Hotel Garni Fischerfleck is 3 km from the motorway exit 71 Garching-Süd of the A9 (Munich-Nuremberg) and 6 km from the exit 14 Aschheim/Ismaning of the A99 (motorway ring Munich). We are also close to the federal roads B471, B388 and B301.
By public transport:
The S-Bahn station Ismaning is about 2 km away. With the S8 you can reach Munich's Marienplatz from Ismaning in 23 minutes and the airport terminal in 15 minutes.
The Hotel Garni Fischerfleck is about 600 metres from the Carl-Zeiss-Ring bus stop and about 300 metres from the Am Lenzenfleck bus stop.
Please inform yourself about current timetables and schedules, e.g. on Moovit.
Distances
Hotel Garni Fischerfleck – Railway station Ismaning
  2 km
Hotel Garni Fischerfleck – Munich Airport
20 km
Hotel Garni Fischerfleck – Messe München
16 km
Hotel Garni Fischerfleck – Munich Central Station
22 km
Hotel Garni Fischerfleck – Marienplatz Munich
18 km
Hotel Garni Fischerfleck – Underground station Studentenstadt
10 km
Hotel Garni Fischerfleck – Underground station Garching Forschungszentrum
  8 km
Hotel Garni Fischerfleck – Allianz Arena
10 km
Hotel Garni Fischerfleck – Englischer Garten Munich
10 km